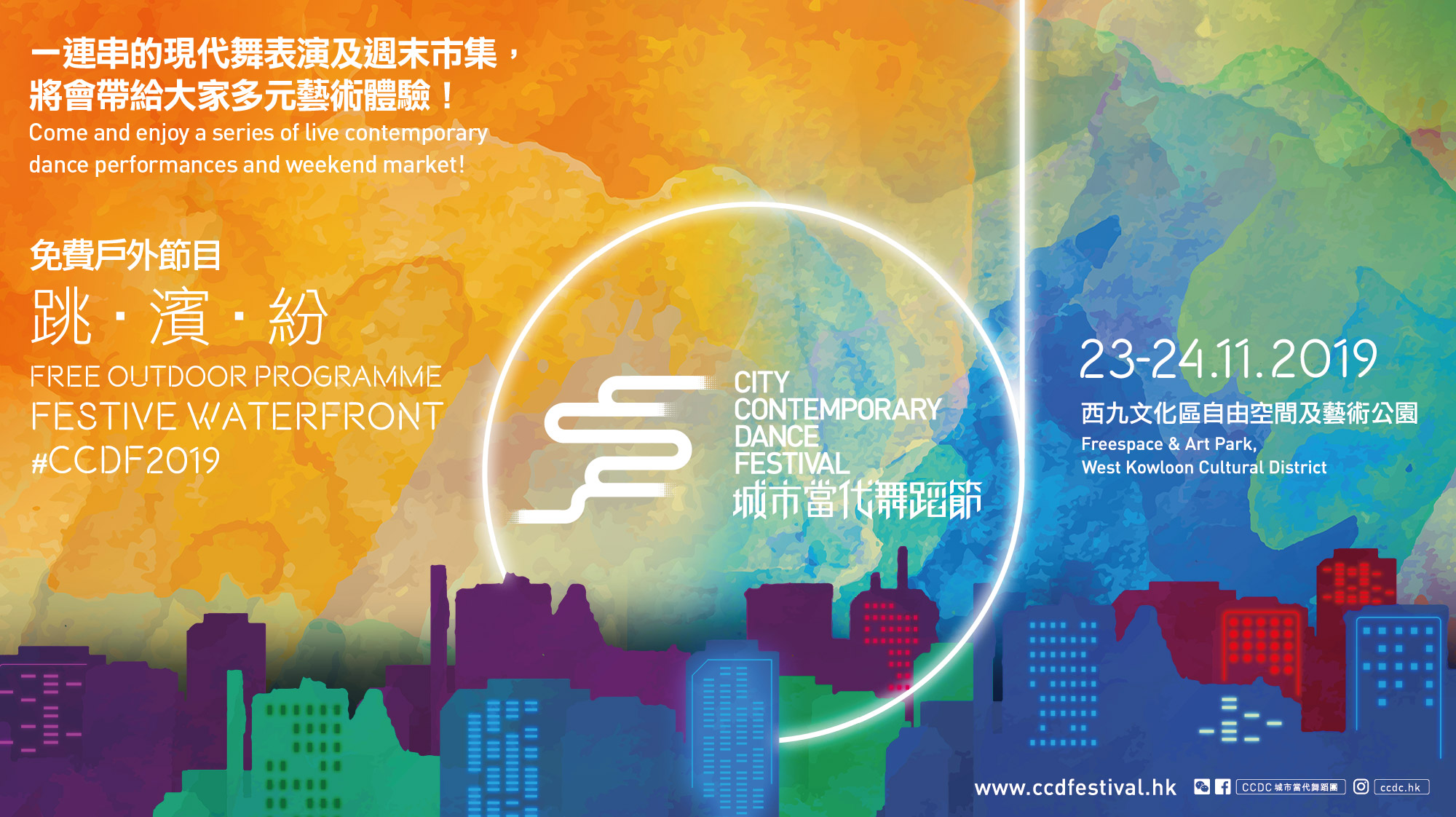 Weekend ideas
In November, there will be a free 2-day outdoor programme at the West Kowloon Cultural District for the public to enjoy.
Free Outdoor programme : Festive Waterfront
#CCDF2019
Date/Time
23.11.2019 (六 Sat) 12:30 – 9:15pm
24.11.2019 (日Sun) 12:30 – 7:45pm
Venue
Freespace & Art Park,
West Kowloon Cultural District
Programmes include :
Liezel ZINK – The Stance (Cancelled)
Liezel ZINK – Granite
Re-Mark (Italy Version)
Destined Warrior
M.Point
When I Was In Stockholm

Co-presented by

Weekend Market
23-24/11 12:30-6:30pm
Over 30 specialist stalls will be offering an array of arts and crafts products, featuring a series of live contemporary dance performances. Come and enjoy this Weekend Market with a diverse range of arts!
Weekend Market co-organsied by