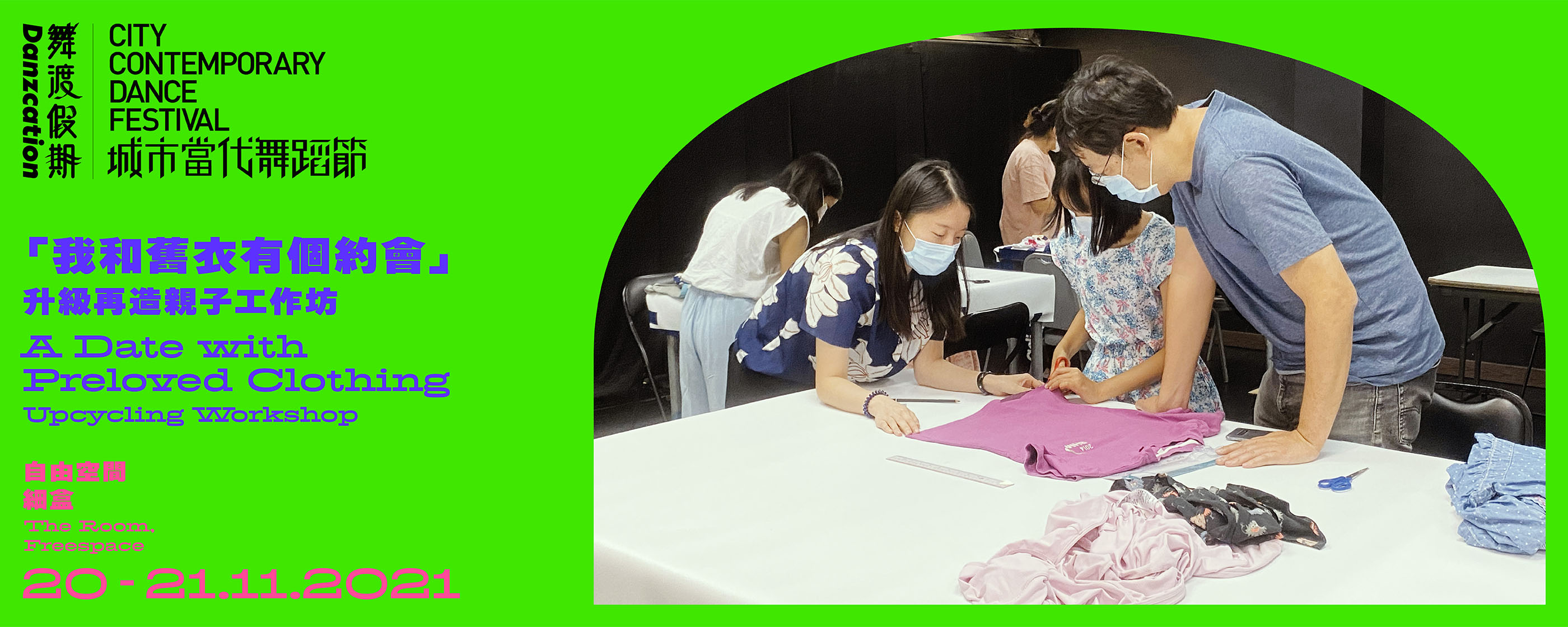 Don't you find that there is always a pile of clothes in your wardrobe left unworn? These preloved clothes, perhaps carrying precious memories, yet left unused for a long time, are lying sadly buried at the back of the closet.
All those summer camp T-shirts bought years ago; jeans that no longer fit; and primary school uniforms long discarded can be rehabilitated and transformed into completely new garments! This workshop takes you on an eco-friendly trip to rework your old fabric into new.
Stage costume designer Edmond Kok will lead you in unleashing your creativity and imagination into giving old clothes a second life, and revamping them into new, personalised and intimate upcycled pieces.
Registration on art-mate required, limited capacity on a first come, first served basis.

To encourage parent-child interaction, an adult can only accompany a maximum of two children.

Please bring 2-3 pieces of clean clothing and fabric cutting scissors for the workshop, other tools are provided by the organiser.
Co-presented by