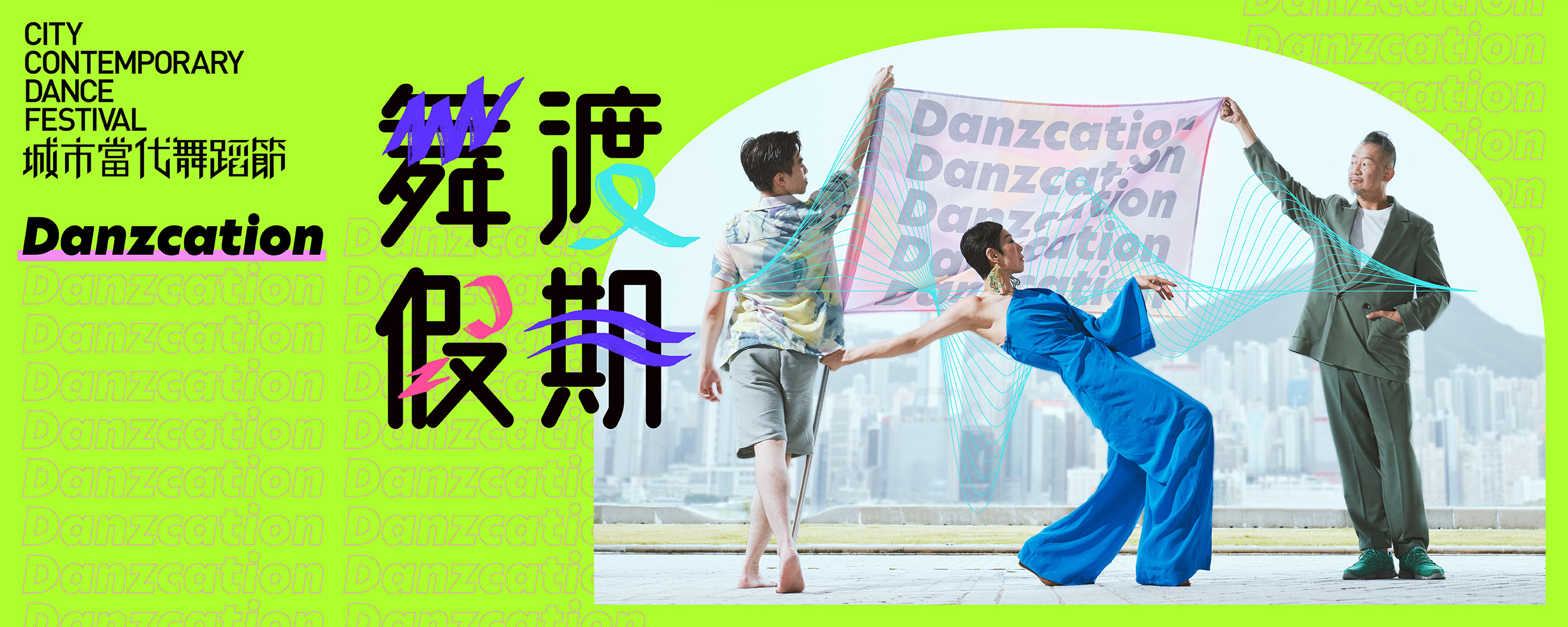 City Contemporary Dance Festival (CCDF), initiated by City Contemporary Dance Company (CCDC) and financially supported by the Government of the Hong Kong Special Administrative Region, is an iconic contemporary dance event in Hong Kong. It not only presents outstanding domestic and international dance works to local audiences, but also introduces emerging local and Asian dance artists to the industry around the globe.
City Contemporary Dance Festival 2021
As part of the 2021 CCDC in Residence programme, CCDC presents the City Contemporary Dance Festival under the theme "Danzcation"!
The biennial CCDF will be held  from 13 to 20 November 2021 at Freespace, West Kowloon Cultural District. Led by CCDC's Artistic Director Yuri Ng, and with participation of many artists, the CCDF 2021 will present a dynamic contemporary dance experience for audiences. Join us for an adventure in contemporary Hong Kong dance theatre that will open your eyes to local choreographic talent and offer new ways of experiencing your home, your world, yourself.

Click here to learn more about the Programmes of CCDF 2021!
Co-presented by