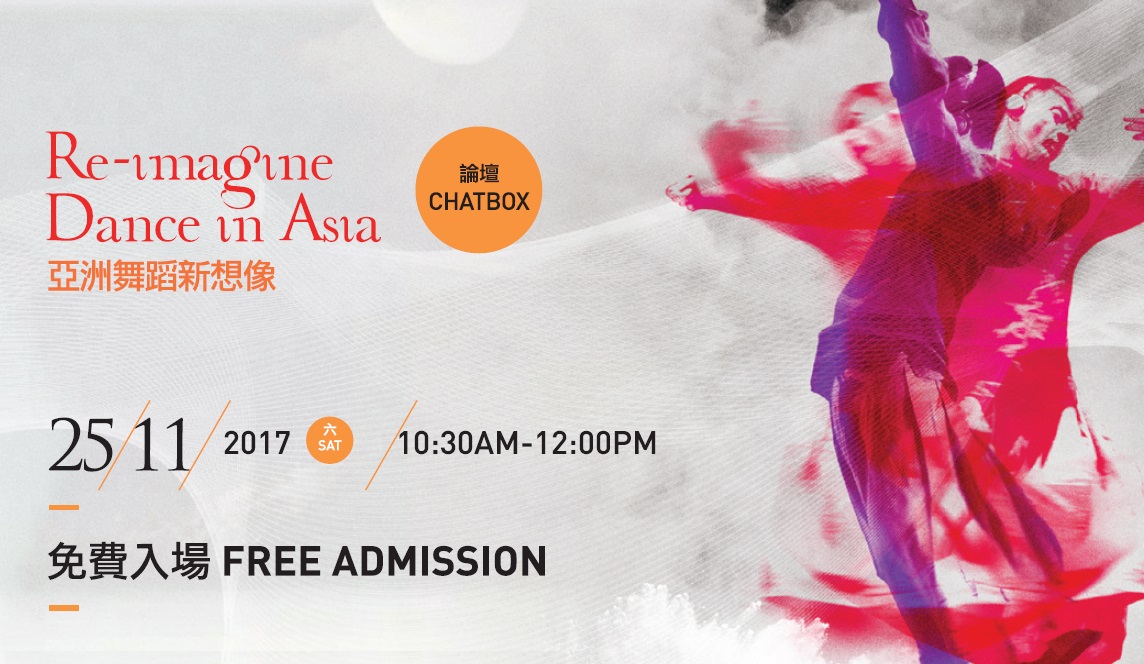 Free Programme-Plus
Chatbox Symposium (Conducted in English)
In recent years, new faces from Asia's dance scene have caught international attention. At the same time, new art centres and dance festivals are sprouting across Asia. It is not difficult to imagine that dance in Asia will take on a brand new look in the coming years. This panel discussion looks at the possibilities as dance continues to develop in Asia with a focus on the models of creation, production, presentation and cultural exchange, drawing from the speakers' experience working in the region.
Panelist:
1. Cecilia Djurberg (Sweden)
Cecilia Djurberg is a theatre and dance critic from Sweden's National Broadcasting Public Service Radio and is based in Stockholm.
2. Prof. Pawit Mahasarinand (Thailand)
Prof. Mahasarinand is the Chairman of the Department of Dramatic Arts, Chulalongkorn University of Thailand and the President of International Association of Theatre Critics (Thailand).
3. Liu Chun-liang (Taiwan)
Liu Chun-liang is a multi-disciplinary artist, theatre critic, and columnist of the online platform of Performing Arts Reviews.
Date: 25.11.2017 (Sat)
Time: 10:30AM – 12:00PM
Venue: Dream (Room 02) @Vessel 02 (90 Hoi Bun Road, Kwun Tong, Kowloon)

Conducted in English
For those who are interested must pre-register (max. 2 seats) to join the event.  Please email your name, no. of participant and contact number to info@ccdfestival.org for registration. Successful applicants will receive an E-admission card by 24.11.2017 (Fri). Unsuccessful applicants will also be notified via email on the same date. 
Free admission and limited seats are reserved on a first-come, first-served basis.
Registration Deadline: 17.11.2017 (Fri)
Co-organised with